Photographer J.M. Bellwald
Jacques Marie Bellwald was an acclaimed fine art photographer renowned for his stunning landscape photo postcards of Luxembourg. His photos are characterized by their vibrant scenes of every day life in the Grand Duchy and his unique eye for composition.
​​Born in 1871 in Bech, a small village in the south of the Grand Duchy, Bellwald first became interested in photography while living in Paris. There he apprenticed under Charles Bernhoeft, a renowned photographer who would later prove to be very successful as a postcard photographer himself and serve as the official photographer to the court.
Bellwald settled in Echternach, an area in full touristic expansion at that time. He anticipated the commercial potential of photography at a transitional time in history when it's popularity and accessibility to the wider public was on the rise. Common families could afford to have a portrait made of themselves for the first time and Bellwald became a fixture of the photography industry in the Grand Duchy.
Bellwald died at the age of 73 on April 25, 1945 in Echternach.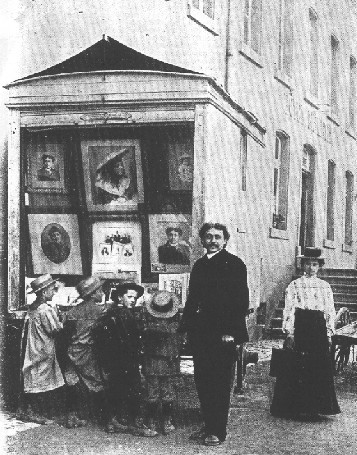 Why was J.M. Bellwad drawn to the Grand Duchy Luxembourg?
J.M. Bellwald was drawn to the Grand Duchy for its stunning landscape and picturesque architecture. He wanted to document the country's unique beauty and many historic sites, and he was fascinated by Luxembourg's unique mixture of cultures and landscapes. After studying the country's history and culture, he captured its beauty through his photographs and shared this with locals and visitors through his illustrated touristic guides and real photo postcards.
He was also drawn to Luxembourg because of its picturesque towns and villages. He captured the unique beauty the quaint villages and towns scattered throughout the countryside as well as the country's rolling hills, lush forests, and diverse flora and fauna.
Bellwald's work has been a great source of inspiration for many and is a testament to the beauty of Luxembourg. His photos capture the country's essence from various angles, and his eye for composition is second to none.
Photographs by J.M. Bellwald